About Shepherd Holmes Group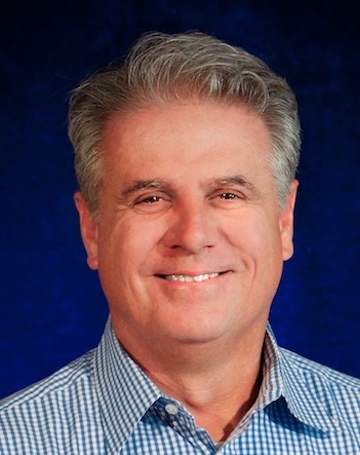 YOUR EVENT PRODUCER
Bill Hartnett
During the beginning of my career producing events, I "knew" that my clients valued creativity over budget. "If it's the right idea, we'll find the budget" was a quote I often heard from clients. I was so sure that I commissioned a study to prove to a mentor of mine that I was "right". 
I was wrong. 
From producing events for Starlight Theatre to Universal Studios, I learned that clients, by a huge percentage (98%), valued our services in a precise order.  They asked themselves three distinct questions when evaluating services.
Budget. Can this provider work within my budget? (Yes or No)
Capability. Can they deliver services to my standard? (Yes or No)
Creative. If the answers to #1 & #2 are "Yes", then the most creative. 
We structured the Shepherd Holmes Group on these 3 principles.
"Deliver quality above expectation within a client's budget while creatively accomplishing their goals."
It's simple. But often the simplest solution is the hardest to see. It takes years of experience to hone a process that delivers simply, effectively, and consistently. 
At Shepherd Holmes Group, we have a team of professionals that arepassionate and dedicated to help our clients create exceptional events within their budget that exceeds expectations. 
It's simple…but not easy. 
Our Mission
At the Shepherd Holmes Group we understand events are stressful. Multiple vendors all speaking their own jargon. It seems their strategy is the less you know, the more it costs. 
It shouldn't be that way. 
You deserve an expert on your team dedicated to helping you succeed. We want to be your expert.
Our Vision
Help people succeed with their events by exceeding their expectations and goals. 
Use our experience to avoid costly pitfalls. 
Eliminate stress for clients. 
Build trust and confidence.
A few business leaders we've helped…
As a nonprofit organization, Symphony in the Flint Hills has a small staff and a tight budget. We are fortunate to have Bill Hartnett to rely on and lead our site coordination for our annual Signature Event. Creating a new venue in a remote location each year is a challenge, but Bill and his crew create a safe, welcoming, comfortable, and exciting environment for 7,000 ticket holders, donors, and volunteers.
Bill's team coordinates the design of the event site, parking operations, governmental and emergency services, concessions, plus the production of the Kansas City Symphony.
We trust Bill and his team with our most important and valuable guests and experiences.
If you are seeking someone to put your mind at ease while planning your next event, Shepherd Holmes Group will do just that…. and MORE!
Bill truly became an extension of our team and proactively addressed tasks and mitigated potential challenges seamlessly. From vendor management to the event run of show, Bill's leadership was everything our nonprofit organization needed to host a successful fundraising event.
Not only did we exceed our fundraising goal, guests were complimentary about the enjoyable experience they shared with us.
I look forward to working with Bill on future events!
The Plaza Lighting Ceremony has been an iconic Kansas City holiday tradition for more than 90 years at the historic Country Club Plaza. 
The annual event is a combination of a live experience for more than 50,000 attendees plus a broadcast event for television and online audiences. To say it's a high exposure event is an understatement. 
Bill and his team created, organized, produced, and executed the event for more than 10 years with a relaxed and professional operation.
We counted on them to deliver a fun celebration across the diverse platforms.  
TEDxKC's is one of the world's largest and longest running TED events. Our mission is to create a large global platform for the transmission of "ideas worth spreading."
Over the course of a decade, the unflappable Bill Hartnett was one of our earliest collaborators — creative and resourceful both in the planning stages, and the heat of the moment. This televised and livestreamed event is known for its high production values and flawless execution.
TEDxKC is actually three events in one: a 2 hour program, arrivals and intermission experience, and a massive after-party held on the lawn of the Kauffman Center for the Performing Arts. It's a lot of moving parts: multiple stages, talks, performances, sponsor experiences, art exhibitions, watch parties, simulcast theater …
Bill, with clipboard in hand, helping the event organizers to calmly and confidently call the shots, make adjustments, pivot, ensure safety and above all, produce a world-class event.
Bill leads multiple groups through our AMPUp program covering essential business areas; including an in-depth business analysis.
He has helped dozens of our participants gain clarity about their businesses and their marketing plans.

Bill helps them diagnose their problems and helps them craft a plan to solve those problems.  Bill is an invaluable participant and contributor to our mentees, the HEMP organization and our community.
Annually we hold an Awards Club Gala to celebrate and honor our top sales associates and managers. Additionally, we conduct a Leadership Summit as training and inspiration for our company's leadership. Both events are crucial to our company's success. 
We've trusted Bill and his team to help us achieve our company's goals for each event. They understand our objectives, our audience, and our C-Level team. They are part of our team, working seamlessly with the rest of the event team (internally and contracted) to help us exceed our goals. 
I look forward to continued work with Bill and the Shepherd Holmes Group. 
I've partnered with SHG and Bill on several events. His knowledge of the technical aspects of live events is exemplary. I knew my clients and I were well taken care of with his calm and confident expertise. 
Some times, AV partners can lose the vision and intent of the event and get too wrapped up in the technology. Bill keeps the focus on what is best for the client based on thier vision, objectives, and budget. 
Bill makes sure the technology and entertainment elements work in tandem to keep our events aligned to best serve my clients' vision. 
When people need more to plan an event, they often don't know where to start. At Shepherd Holmes Group, we help clients plan and produce effective events within their budget. 
Most people start with the creative. "What's the theme?" Or, "What's it going to be like?" Both valid questions, but they're last to be answered. 
At SHG we ask:
"Who's your audience?"

"What's your goal?"

"What's your budget?"

 
Then we can begin to develop a plan to exceed your expectations.  
We don't care about selling you services, we care about you exceeding your expectations.